Are you considering moving to Maui to take a position at the Maui Humane Society? Check out these FAQs for off-island candidates!
What is the cost of living on Maui?
There are many ways to compare Maui to areas in the mainland.  We would encourage you to search "Cost of Living by City" to make a comparison between your own area and Maui (often the closest comparison with your area to us will be the City of Honolulu). 
A good idea of seeing what goods and services cost on Maui is to use one of these websites: 
These sites are kept up-to-date and give you a sense of the costs of housing, fuel prices, food and other essentials.
A comparison of the Cost of Living indexes of Kahului (city in the center of Maui where the airport is) as compared to the national average is +58.1%.  This means the cost of living is that much greater as compared to the National Average. The calculations are based on the total cost of energy, food, healthcare, housing and transportation, among other factors.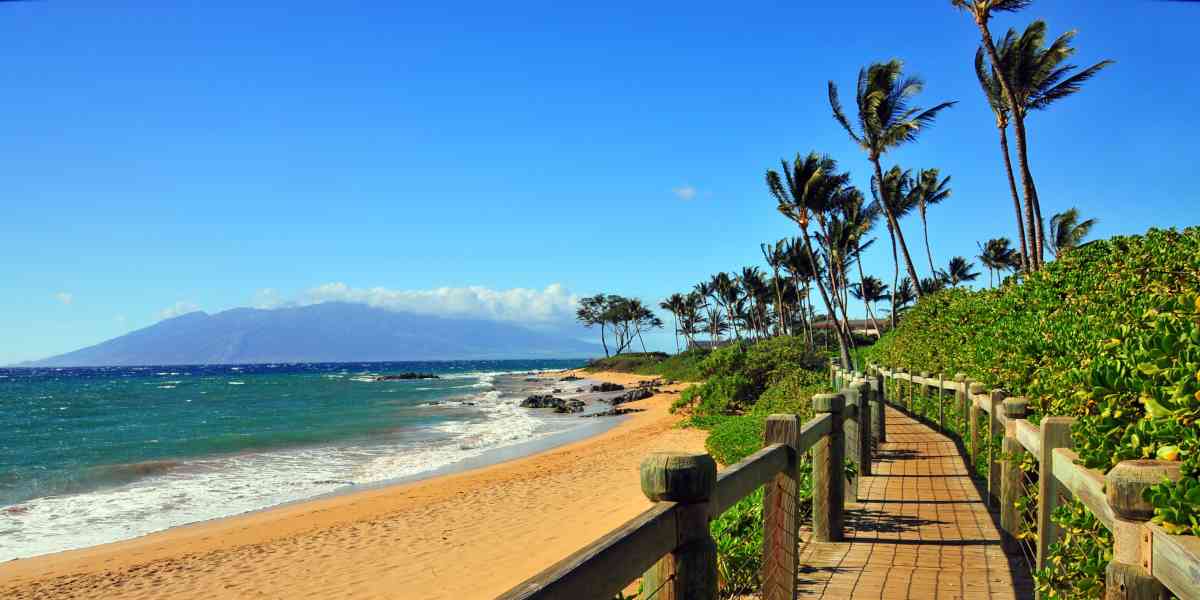 What can I expect for housing costs?
If you are considering buying a home we would suggest visiting the Zillow or Trulia websites.  These provide a quick sense of available properties throughout Maui.
If you are considering a rental, be prepared to see very high rental prices and not a wide variety of availability.  We would suggest starting on Craigslist to get a sense of availability. 
What are the best areas to live on Maui?
This all depends on what you are seeking.  You will want to consider weather, distance from shopping and our shelter, temperature, etc.  We are known to have many micro-weather systems based on where you are located on the island.  Here is a little bit about each region of the Island (a simple map is included on the last page).
Upcountry – Pukalani, Haiku, Makawao, Kula
Approx 20 – 40 min from shelter

Cooler

Wetter

Beautiful views

Housing cost can be more affordable in some of these areas
Central – Kahului, Wailuku, Waihee, Waiehu
20 min from shelter

Hotter (Kahului)

Windy (Kahului)

Closer vicinity to activities, shopping areas, government organizations

Housing costs can be more affordable
Kihei – south side
10 – 15 min from shelter

Hotter

Close to beaches

Popular tourist attractions, restaurants

Condos, vacation rentals, neighborhoods
Wailea – south of Kihei
20 – 30 minutes from shelter

High end homes and hotels

Close to nice beaches
Lahaina – west side
40+ min from shelter

Hotter

Only egress and ingress is one highway with many areas being only two lanes; traffic can get backed up with an accident/emergencies. temporary closures of the highway can occur with serious accidents and fires. 

Popular with tourists/shopping/restaurants

Close to nice beaches
What kind of shopping is available on Maui?
We have all the typical stores you would expect on the Mainland including Target, Wal-mart, Home Depot and Lowes, and Petco.  We have the typical large retail stores such as Macy's and Sears and other big box establishments along with many franchised clothing stores (American Eagle, Tommy Bahama, Polo, Tommy Hilfiger, etc.) with many such stores located in outlets in various areas.  Additionally, you can find a wide variety of interesting establishments that support the tourist trade including artwork, clothing, and jewelry throughout Maui.
Grocery Stores include Safeway, Times, and Foodland:
https://local.safeway.com/safeway/hi/kahului/1090-ho-okele-st.html
https://www.timessupermarkets.com/
And an interesting fact is that the Costco located on Maui is their highest producing store   …  "everybody goes there!"  It also has the best gas prices, typically up to a $.75 to a dollar less than other locations.
https://www.costco.com/warehouse-locations/kahului-HI-119.html
How much does it cost and what is involved to transport animals to Maui?
You should plan on the costs potentially reaching $1,000 depending on how many steps you might need to take; and take into account the entire process can take up to several months.  All pets coming to Maui will first be required to have two rabies shots at least thirty days apart.  Prior to the pets flying they must submit a blood sample to test their rabies titer levels.  t (only two labs in the U.S. perform this test).  Pets that have a passing titer are allowed to enter Hawaii after a 30 day waiting period without having to be quarantined.  Pets will also need to be microchipped.  Owners need to submit a dog and cat import form to the State of Hawaii Department of Agriculture.  It costs $165 to obtain a permit to fly directly into Maui.
You can visit our web site with specific information.  While several animal hospital on the island can handle this, we have our own Direct Release Coordinator on staff who handles the vast majority of inspections arriving on Maui.  We can waive our fee for this service if you are our new employee.
You can research the individual airlines on how they manage transporting animals in cargo or the cabin.  Your best luck will probably be Alaska or Hawaiian Airlines.  Our Coordinator can assist in all these questions during the process – he is very knowledgeable.
How easy is it to find housing? Places that allow pets?
Housing can be a challenge, and even more so with pets.  Some landlords are more accepting, but others have limitations such as weight or specific breed exceptions. 
How much is it to send a vehicle?
From past experience with our most recently arriving new employees you can expect a vehicle to cost generally less than $2,000 to ship.  Depending on the company it could take between one and three weeks to arrive.  Use these links for more information:
https://www.pashahawaii.com/tools/vehicles/ship-a-car-to-and-from-hawaii
https://www.matson.com/ship-your-car-with-matson-2.html
Motorcycles are often easier and can actually be placed in the shipping container with your other belongings.
How do I send my belongings? Mail? Shipping Container? Cost?
We have heard of many approaches in moving to Hawaii.  Some get rid of all their personal belongings and simply arrive with 4-5 suitcases.  Others transport all their belongings and furnishings from their entire house.  And others use methods that are a combination of these approaches. 
Depending on how much furniture you want to transport the move could cost more than $6,000 (based on weight).  A typical 20' shipping container can hold roughly a two-three bedroom house or more.  Some people have rented a 40' shipping container to add more furnishing and even include a vehicle.  Arrival is usually within 7-10 days.
Matson is the primary shipper to the Hawaiian Islands.  They ship from a number of ports on the west coast so you will need to consider how you move your belongings to these locations.  Visit their web site for a free estimate:  www.matson.com 
An additional consideration is to use the company PODS.  They can drop the container at your house, you pack it and then they ship it and drop it at your door in Hawaii, all for one price.  It's easy and allows you to put in whatever you want.  www.pods.com 
Do I need a car on Maui? What public transportation is available?
Generally speaking most people on Maui do have a car to help them get around, however there is also a bus system that is an available option when necessary.  
The attached links outline the availability of public transportation.  There is no bus stop near our shelter but there is an active transportation system island-wide.
What recreational activities are popular?
Hey!  You're on Maui!!  So any outdoor activities are popular including surfing, hiking, windsurfing, paddle and kayaking, biking, boating, whale watching (in season), snorkeling, diving; or …  just relaxing on the beach.  There are a number of dive shops and excursions available and many shops provide instructions for the novice
What is the closest town to MHS?
Kahului and Kihei are in closest proximity to the shelter. 
What are the school systems like? (private vs. public)
– Public Schools: http://www.hawaiipublicschools.org/ParentsAndStudents/EnrollingInSchool/SchoolFinder/Pages/Maui-County-Map.aspx
-Private Schools include  St. Anthony, Seabury Hall, Haleakala Waldorf, Kaahumanu Hou, Montessori, Kihei Charter, Christ the King, etc.
-Maui Private School Review:  https://www.privateschoolreview.com/hawaii/maui-county
What hospitals are available?
Maui Memorial Medical Center is the primary hospital on Maui.
Other medical groups are:
Maui Medical Group

Kaiser Permanente

Minute Medical
What is the cost of flying to a neighboring island?
There are a number of flights daily between the islands with most can be found under $100.00 one-way, if you book early enough.
What entertainment options are available on Maui?
The Maui Arts and Cultural Center has live performances, arts and education programs and free community events.  Visit: https://mauiarts.org/
In addition, there is a wide variety of venues including high quality community theater, hawaiian cultural presentations through many of the resorts and public presentations, movie theaters, community sponsored events such as arts and craft shows, and unique opportunities that occur weekly.  Visit www.mauicalendar.com to get a sense of what is available.